July 23, 1967

The beginning of the end.
The proverbial match to a powder keg ready to blow.
The "model city of race relations" no more.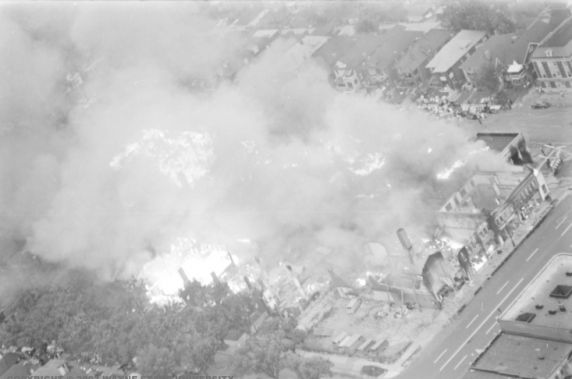 The 1967 DETROIT UPRISING


The Great Rebellion—the four days of lawlessness that turned the four-wheeled metropolis into an active war zone, bodies into target practice, civilians into vagrants and crooks, law enforcement starving off the "Blue Flu Affair" into walking zombies and federal troops fighting on the extremes of competent and nescient insurrection preparedness.
1967 Detroit is a collection of photos, oral histories and maps. It chronicles the urban uprising as we approach the 50th anniversary in 2017. More importantly, it makes sense of the—who, what, when, where, why and how.
Special Thanks To:

The Walter P. Reuther Library, Archives of Labor and Urban Affairs at Wayne State University in Detroit, MI; Detroit Public Library in Detroit, MI; Bentley Historical Library at University of Michigan in Ann Arbor, MI; Kristen Mapes, College of Arts Letter Digital Humanities Specialist, Matthew Handleman, PhD, MATRIX: Center for Digital Humanities and Social Sciences at Michigan State University in East Lansing, MI.

Note: A majority of the images were graciously provided by the Walter P. Reuther Library, Archives of Labor and Urban Affairs. There are a few that are the result of a Google search.
Featured Item
Featured Collection
36 pgs.
Recently Added Items